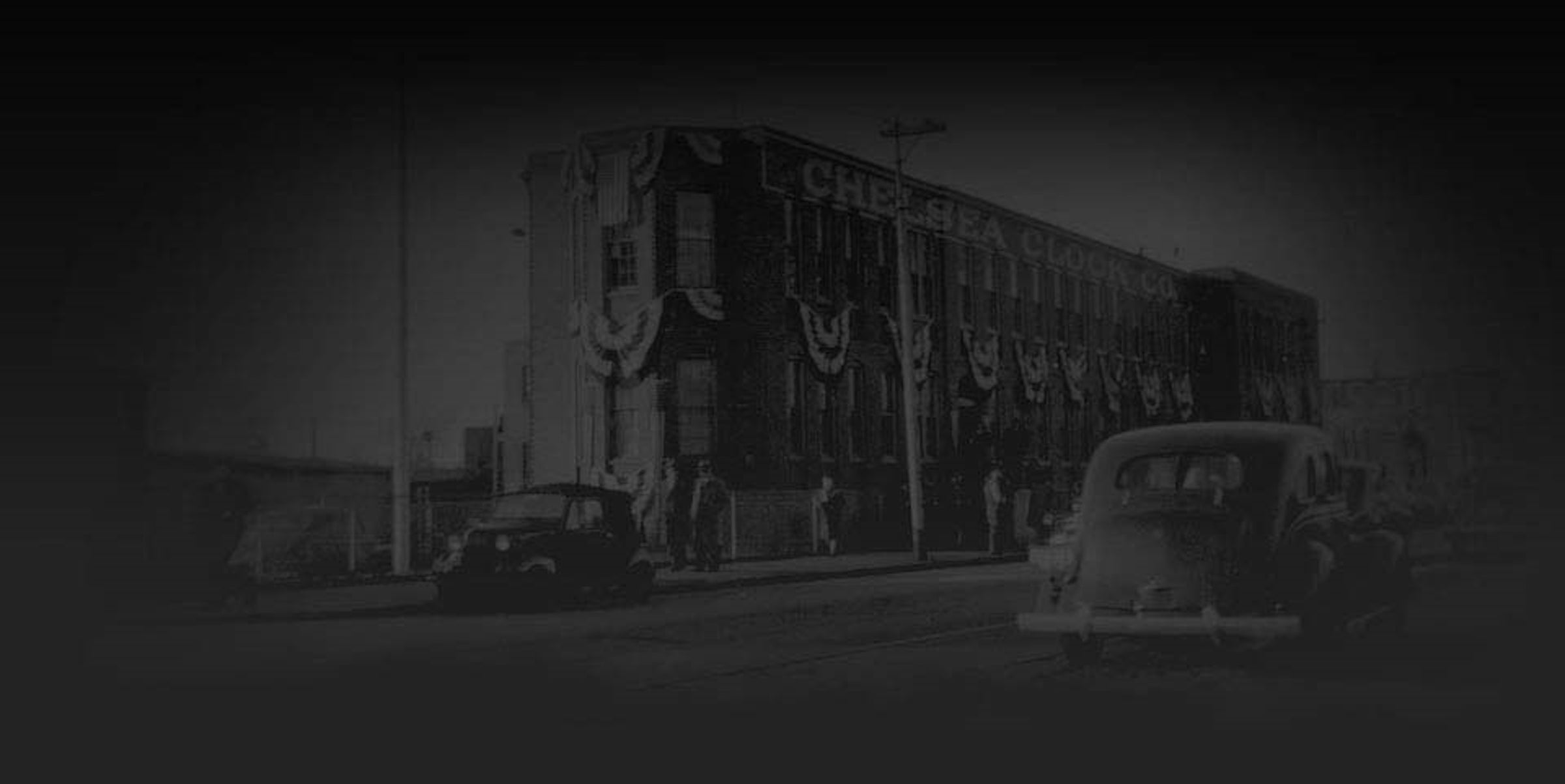 CHELSEA AND THE MILITARY
The U.S. government was one of Chelsea's
earliest and most important customers. Our high-quality time-keeping
instruments were designed to meet government standards for maximum durability
and precision. Chelsea produced timepieces for thousands of Navy vessels used
during WWII, such as the USS S-36 Submarine, pictured below. Over the years the
U.S. Navy has continued to outfit hundreds of U.S. ships with Chelsea's,
including the U.S.S. George H. W. Bush, commissioned in 2009, one of the
nation's largest aircraft carriers of its kind.
THE PATRIOT COLLECTION
The Patriot Collection is inspired by Chelsea's
original WWII Navy engine room mechanical clock, still found aboard countless
destroyers, cruisers, cargo ships, aircraft carriers, and submarines. These
rugged, versatile timepieces, tides, and barometers are perfect, practical
additions to any setting - on land or sea! They feature precision movements,
durable high-impact black resin cases, and are water-resistant.
Today, our Patriot Collection continues to
be designed, engineered, manufactured, and tested to meet the same high-quality
standards demanded by the U.S. Government for precision and performance. Among
the qualities that set this series apart from all others:
• Rugged, Heat-Resistant Black Phenolic Case Originally developed during WWII when durability was critical and metal was in short supply, this updated resin material is reinforced with glass fibers for added strength.

• Brass Screw-Locking Hinged Bezel Swings open for easy battery replacement and mechanism adjustments. A rubber bezel gasket ensures a moisture- and dust-resistant case

• Precision Movements Clocks feature precision quartz, battery-powered movements; barometers feature double-bellow holosteric movements.