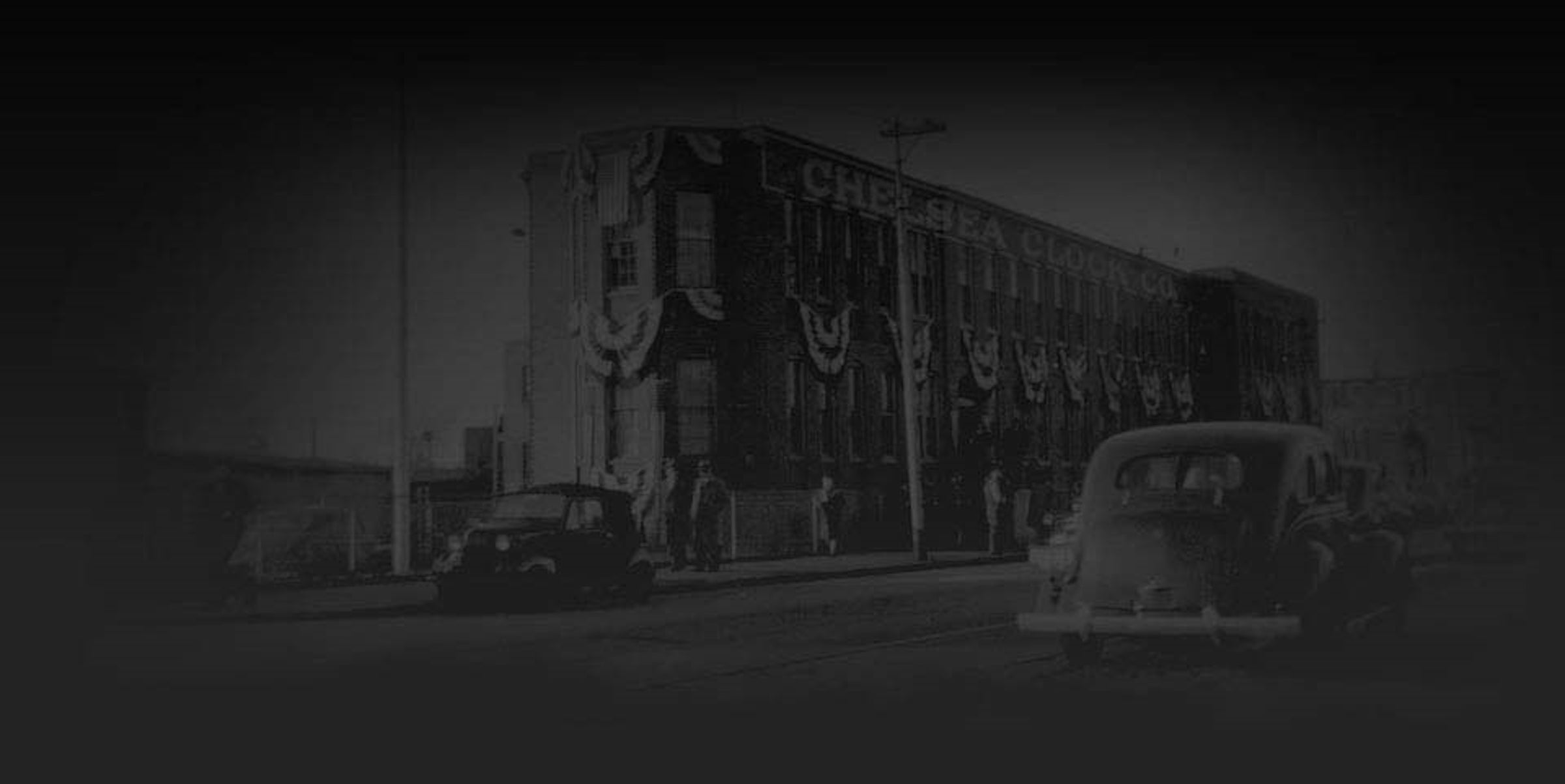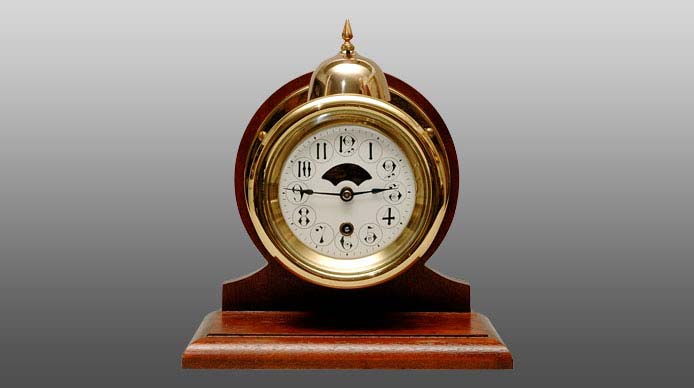 Boston Clock Company, Ship's Bell Clock, circa 1893.
Second marine clock sold by Chelsea Clock Company, serial number 204, September 13, 1897.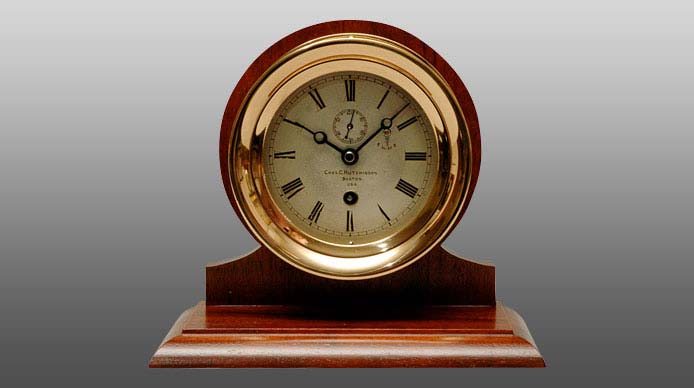 Chelsea Regulator #5 in Mahogany, 1904.
Considered the finest regulator commercially sold by Chelsea. Discontinued in 1921, the only known model of this kind to exist today.
Rare Gothic Boudoir Clock with porcelain dial — fire damaged; produced from 1906-1926.
Style inspired by 13th Century Gothic period, originally made in mahogany as well as cast cases of brass and bonze with a variety of finishes.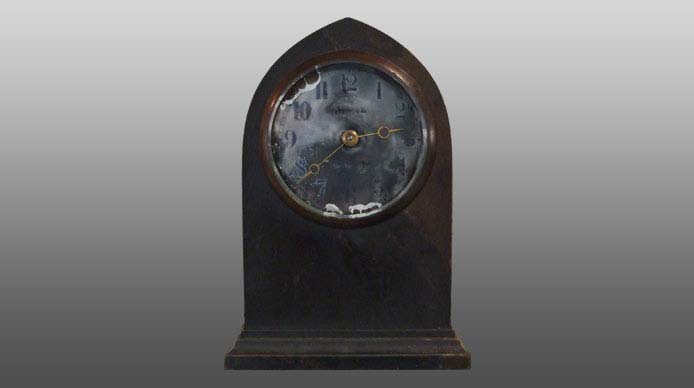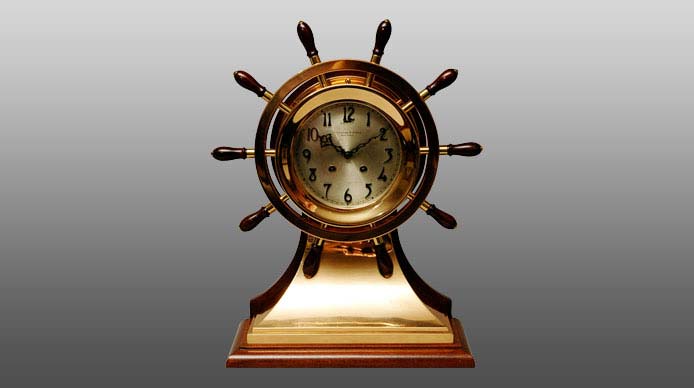 Oldest known Chelsea Yacht Wheel Clock, circa 1905.
One of the earliest 12″ Ship's Bell Clocks, circa 1906.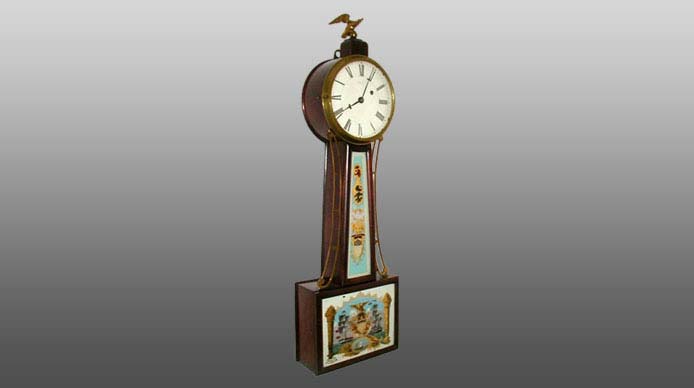 Derry #1 Weight Driven Banjo clock — 1908.
One of only two Derry clocks known to exist, made by Joseph Eastman's, an early Chelsea founder and watchmaker.
A young man during his shift at the US Naval Observatory, circa 1910.
Chelsea Clock shown on the wall. The USNO serves as the official source of time for the U.S. Department of Defense and a standard of time for the entire United States.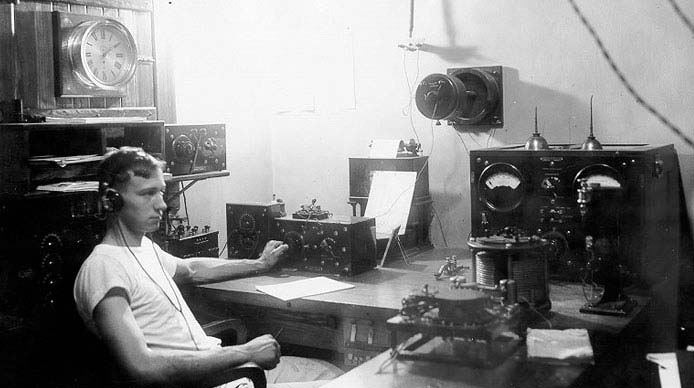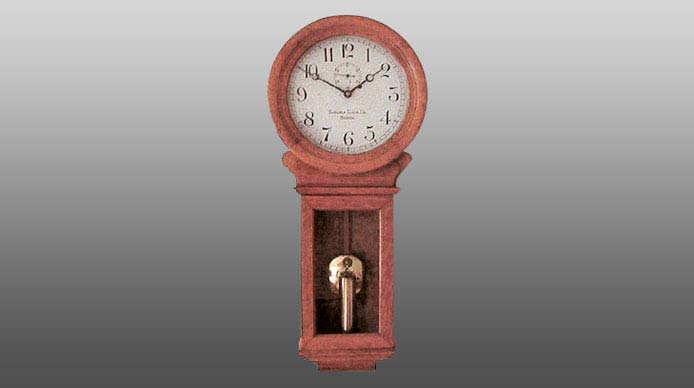 The Chelsea Regulator #3, a pendulum clock featured in the 1911 catalog for $22, now valued at $6000.
Popular with the U.S. Treasury Department.
Chelsea Carved Yacht Wheel- circa 1914.
Carved mahogany demonstrates expert tooling that was followed with an ebonized finish. The clock weighs an impressive 54 pounds and is estimated to be valued at $25,000 or more.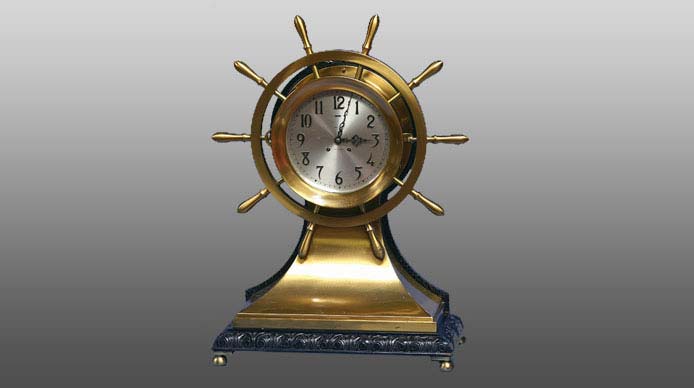 One of two known 12″ Automatic Ship's Bell Outfits, circa 1920.
The external bell is operated automatically by the ship's bell clock.
One of two known 12″ Yacht Wheel Clocks, circa 1927, the last of the grand large dial clocks.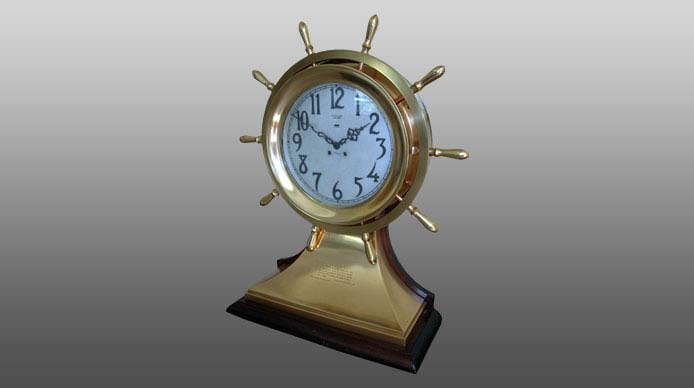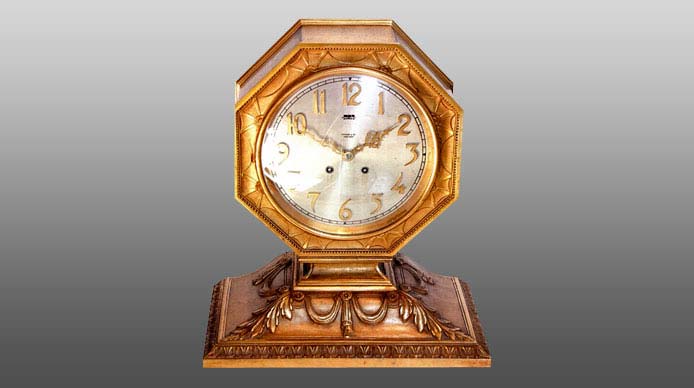 Tiffany & Co. Clock with Chelsea House strike Movement- sold to Tiffany & Co. in 1928, this clock houses a Chelsea Model M Housestrike movement.
Intricate case design and bronze castings by the jeweler feature drapes, oak leaves and fleurs de lis. Clock is valued at approximately $9500.
WWII Era US Navy Phenolic Deck Clock- one of thousands produced for the government using Bakelite (a durable plastic/resin like material) instead of brass due to wartime material shortages.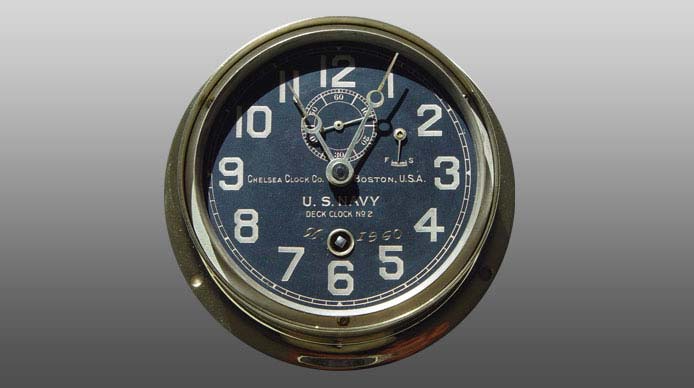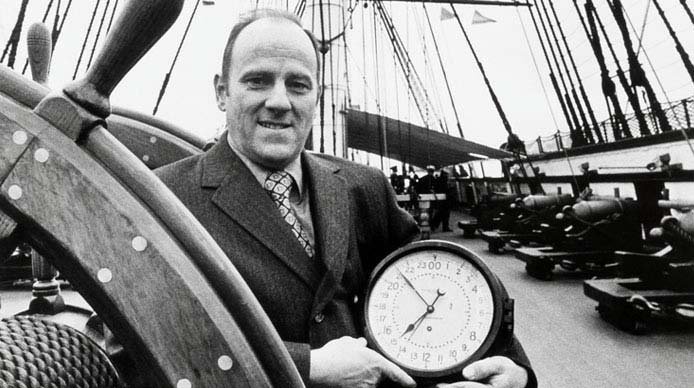 Chelsea Clock VP Bill Hilliard shown presenting a 24 Hour Phenolic Chelsea Clock to the USS Constitution, "Old Ironsides" in the early 1970s.