SHIP'S BELL MANUFACTURING PROCESS
The Chelsea Ship's Bell, and many other Chelsea's clocks and Barometers, are crafted from rugged forged brass cases which are then hand polished and lacquered to last generations.
A look inside
Although we've been crafting our Ship's Bell mechanical timepieces the old-fashioned way for over a century, our engineers use computer-aided design technology to create blueprints for our designs. Every single component we manufacture — no matter how tiny — is digitally rendered to its exact specifications using special software. Here's an inside view, thanks to CAD technology.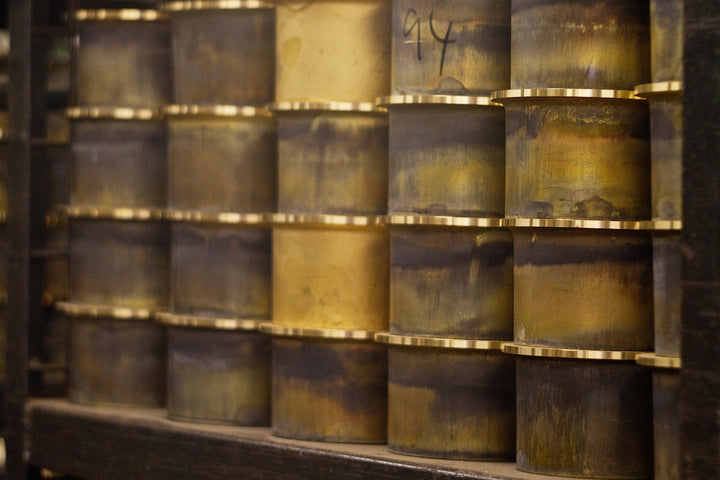 Forging
Chelsea clocks and barometers are made of heavy solid brass forgings designed to last for generations. Chelsea uses more brass than any other clock manufacturer in the world.The 6″ Ship's Bell Clock for example, contains up to seven pounds of solid brass, most of which is the casing, forged (not cast) from a single chunk of metal to provide maximum protection from rust and corrosion. The high quality and volume of brass also accounts for the inimitable bell tone of the Ship's Bell Strike.
Forged Case is Shaped
A Computerized Lathe is used to ensure the right size and shape for the clock cases. The shaping process is essentially the same whether a case is going to be used for a Ship's Bell or for any other clock or barometer model.
Buffing
The rough machined cases are then sent to the buffing room, where they undergo three separate polishing and buffing steps to bring out their mirror like finish. The hand administered buffing technique is a lengthy process requiring tremendous skill and just the right amount of pressure to bring out its full luster, as well as avoid markings or too dull a finish.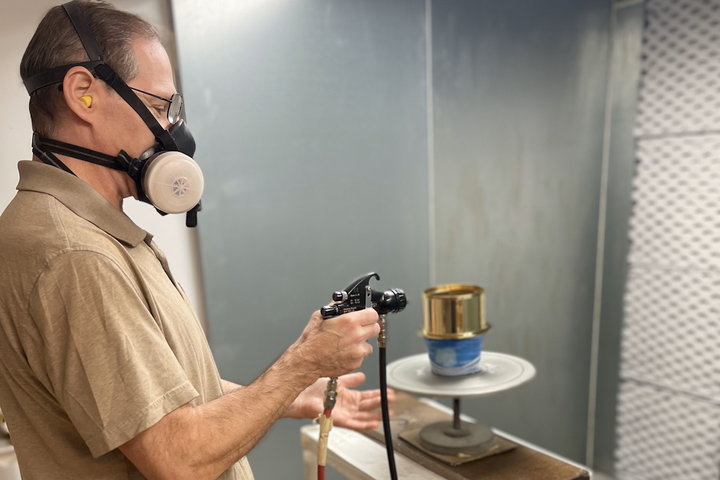 Case is Hand Lacquered
Now that the case has been cleaned, it is sent to the lacquering room, where a clear finish is applied by hand to further protect the case against corrosion. With normal care and cleaning, the case's tarnish resistant and illustrious appearance will last for generations.
Hand Silvered Dial
Dial begins as brass. It is then spun on a potter's-type wheel, where a special compound is administered by hand to ultimately create a beautifully silvered dial that will last for generations. The dial's numerals are deeply etched (not painted) and lacquered for added durability and appearance. Each dial undergoes rigorous inspection before passing our quality control standards.
Custom Made Parts
In addition to the dial and case, there are hundreds of handcrafted parts that go into a Chelsea. Many of the methods used to craft these parts remain unchanged over the years since the company's founding in 1897. Custom machinery was especially designed and built by the company to manufacture our own precision parts, from bushings to wheels. For better accuracy, Chelsea cuts rather than stamps all of its gears. A Ship's Bell is a unique American clock in that all of its parts are manufactured on-site in Chelsea MA.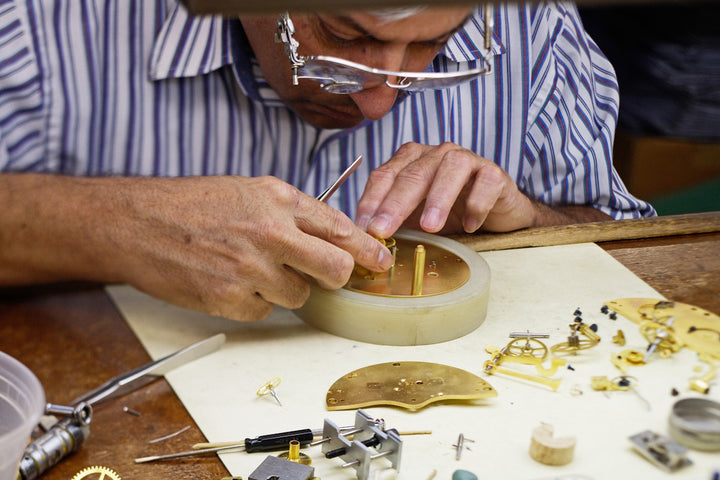 Hand Assembly
The movement's 364 brass gears, hardened steel pins, and jeweled bearings are hand assembled. Mainsprings are hand wound, and the finished pieces are balanced and calibrated. In total the manufacturing and assembly of a Ship's Bell requires hundreds of hand operations over a period of 6 weeks.
Testing
Our master clock makers take extra care to ensure each instrument, both clocks and barometers, function perfectly. Each movement on assembly is inspected and accuracy-tested for a full seven days. Once its put into the case, the whole unit is again tested for an additional seven days.
Personalization
Chelsea offers a wide range of personalization services, including engraving directly on the case or screen printing logos directly on the clock dial. Here our engraving machine is shown inscribing a message on a brass plate.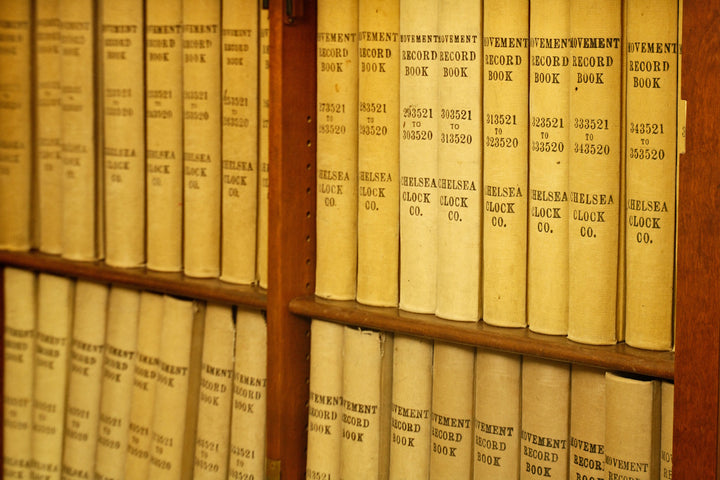 Serialization
Each Ship's Bell is individually stamped with a serial number which is registered in Chelsea Clock log books before being shipped from the factory, a practice which dates back to 1897. Each entry identifies the store or customer it was sold to, the date it was sold, and what, if any service work was performed. So, if a Chelsea comes back for service, we know its history and can guarantee any repair work.