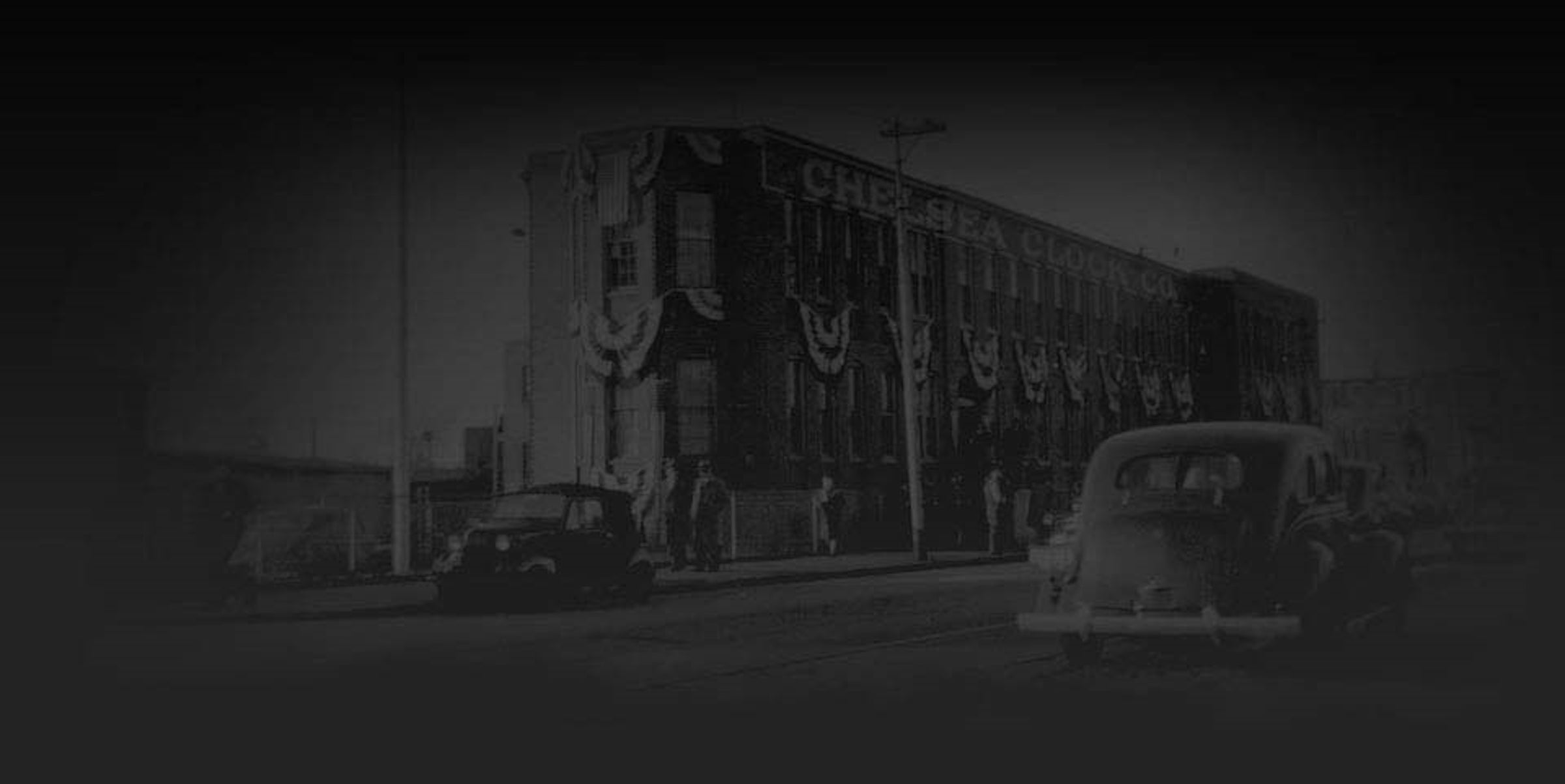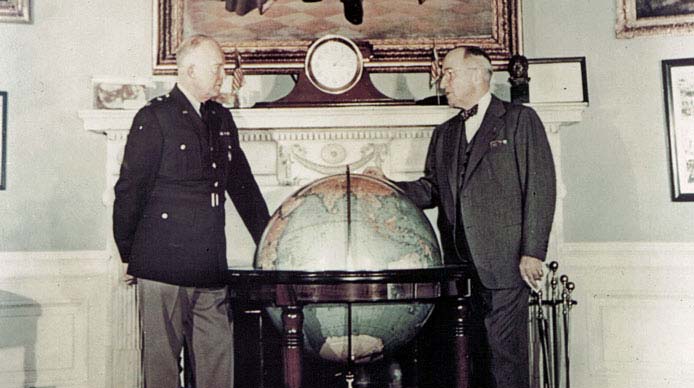 1940s: President Harry S. Truman and General Dwight D. Eisenhower stand before an 8 ½" Chelsea Clock.
1945: President Harry Truman and a member of his cabinet are sworn in.
A Chelsea Clock rests behind them on the mantel.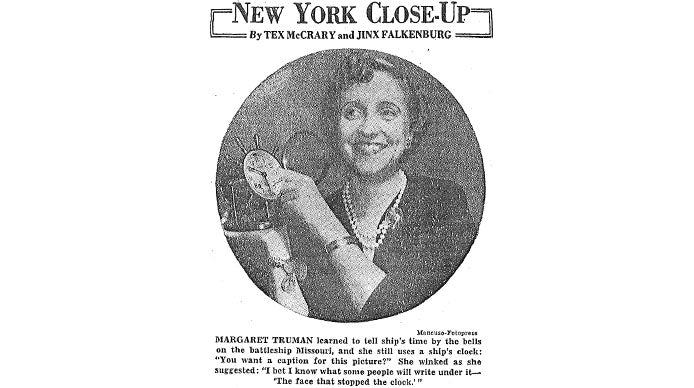 1950: Margaret Truman pictured in the June 26th, 1950 issue of the New York Herald tribune, holding her Chelsea Vanderbilt.
1950's: President Eisenhower and Vice President Nixon shown in the oval office seated in front of a Chelsea Claremont Clock.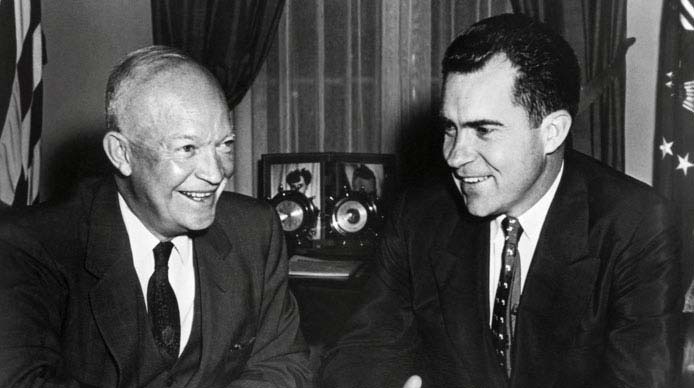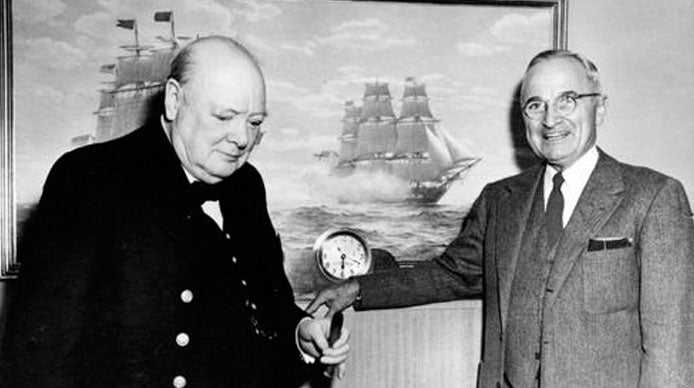 1952: President Truman and Prime Minister Churchill on board the U. S. S. Williamsburg in 1952.
A Chelsea Tambour clock rests on the mantel.
1956: Chelsea Senator Andrew P. Quigley, shown presenting an Admiral Chelsea Clock to General Douglas MacArthur and his wife Jean.
General MacArthur made a stop in Chelsea as he was touring the country in preparation for his bid to run for President against Eisenhower in 1956.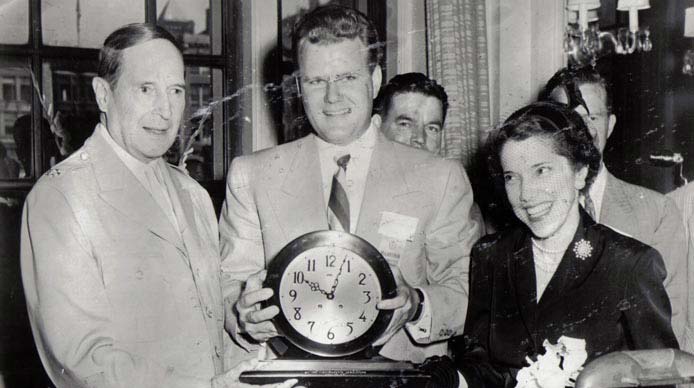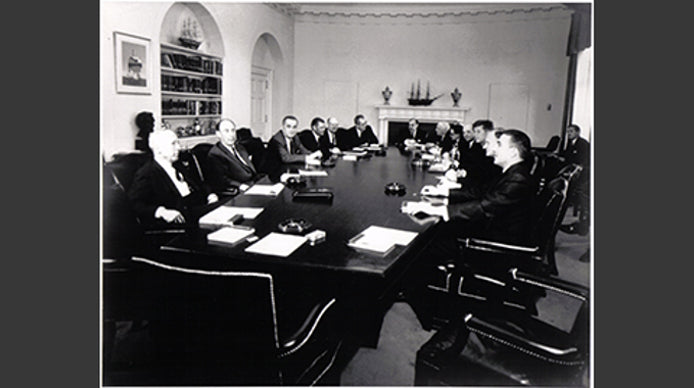 Early 1960s: Kennedy administration cabinet meeting with a "Claremont" on the shelves to the left.
1960s: Bob Hope shown accepting a Chelsea Clock and Barometer award for his humanitarian efforts.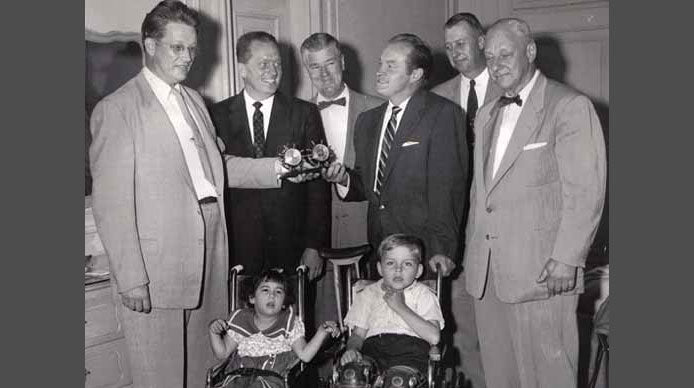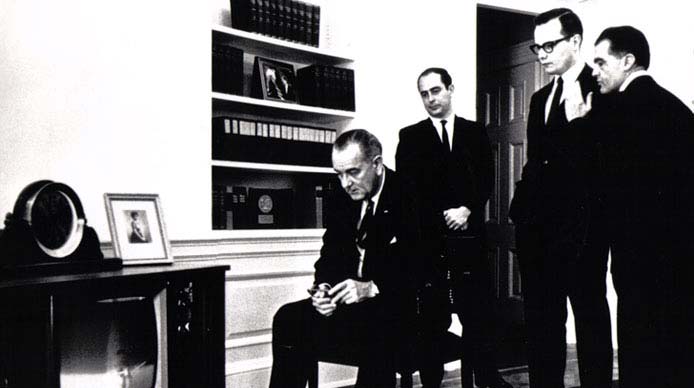 1969: President Johnson watches an Apollo spaceflight from the White House, with his U.S. Navy Chelsea Pilot House Clock resting on his television.
Mid 1970's: President Gerald Ford in front of the camera at the White House, preparing for broadcast on NBC.
A Chelsea Clock and barometer set rest on the mantel.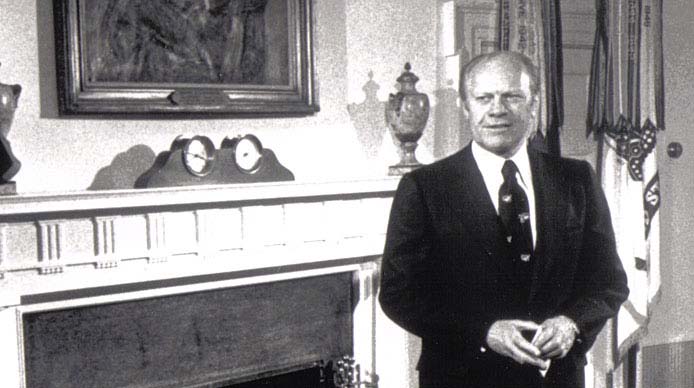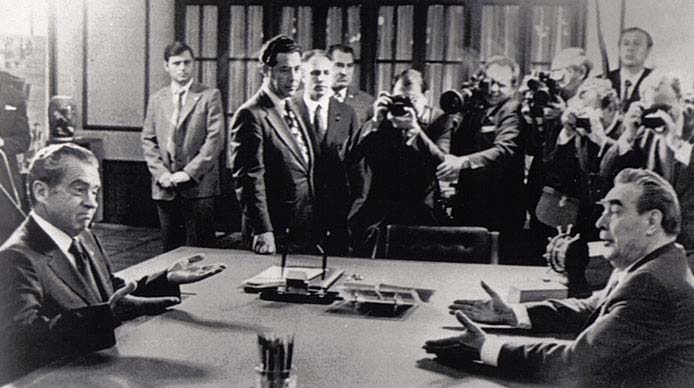 1974: President Nixon and Communist Party Leader Leonid Breshnev at their first official summit meeting in Moscow.
A Mariner Chelsea rests on the table, a gift from Nixon.
1978: "An Extravagant Life" by Frank Brady – biography of Aristotle Onassis.
Book cover shows Onassis with his Chelsea Clock and Barometer.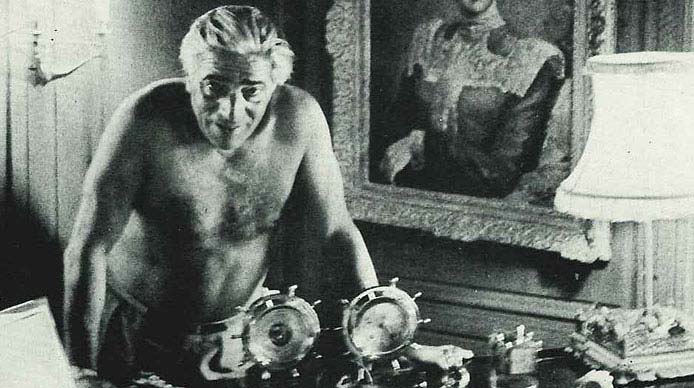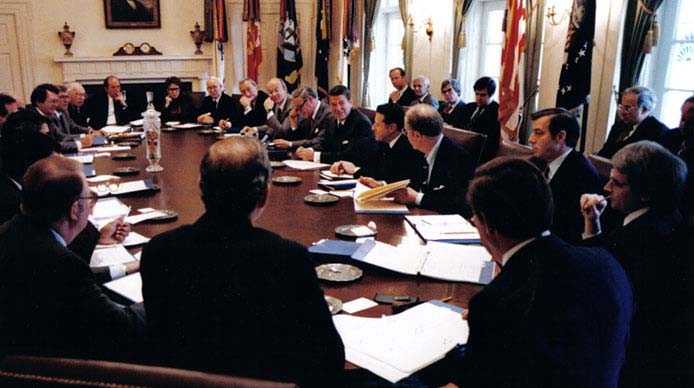 1980's: Reagan administration cabinet meeting with a matching Chelsea Clock and Barometer set on the mantel.
2008: George H.W. Bush holding a Chelsea Dartmouth.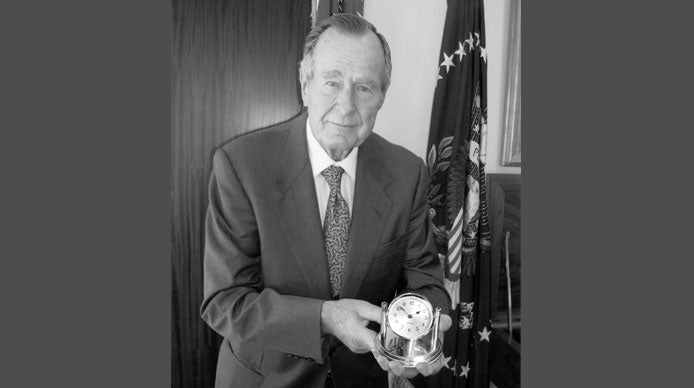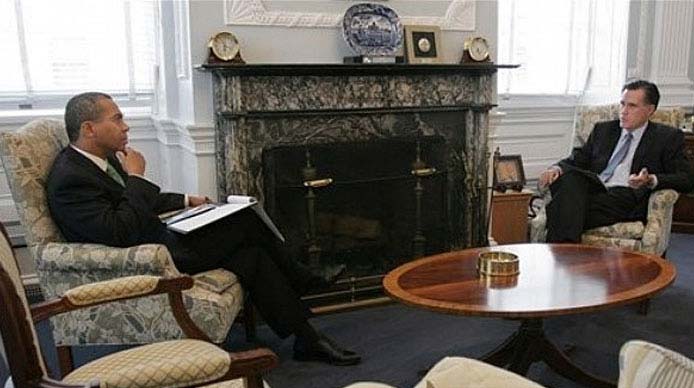 2009: Governor Patrick of Massachusetts and former Governor Mitt Romney shown at the State House with two Chelsea Clocks on the mantel.